Professional Portrait Photography of your Newborn
Choosing to record your newborn baby's first few days with a professionally trained newborn photographer will be the first 'gift' that you give your child (and yourself). It is a once­in­a­lifetime experience which we want you to enjoy and remember with great fondness.
We invite you to visit our fully equipped newborn portrait photography studio in Cleveland, Brisbane and spend time with one of our AIPP accredited professional photographers. Before embarking on photographing your newborn we will take the time to get to know you, find out more about your family, your lifestyle and your taste. We will then work towards creating strong visuals which will tell stories about this milestone moment in your baby's life and your own.
Book to a tour of our studio and a time to meet your newborn photographer:
Why choose a professional photographer to photograph your newborn baby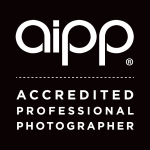 During your time with us you will come to understand why our role as your newborn photographer is more than just a skill to produce emotive images. Choosing a professional photographer for your newborn baby photographs mean professional care, service and equipment that will provide you with the most creative and high quality images in a commercial environment. We will be a caregiver for your infant during your session. We want to make sure you are 100% comfortable with us, are happy with the secure environment we will be working in and that you feel that you can trust us with your gorgeous little one.
We will be handling your infant for over an hour or two, posing, positioning and soothing them. We understand that this newborn session is an investment for you and we want to make sure that it is worth every penny by it being a positive and memorable experience. We believe this is an important ingredient in providing you with the stunning images you, your family and your friends will enjoy for generations.
Our AIPP Accredited professional photographers have 10 years experience photographing newborn babies. Our work comes from an understanding of being a mother and wanting to give our own children the best experiences and opportunities in life.
Newborn Photography: Studio 4 Photography Sessions in Studio or in Your own home
We believe that operating from a clean, safe, professional photograph studio space equipped with the right props and lighting will help you relax and watch as we work with your precious little one. However, you may decide that you will be more comfortable having your newborn photography at home in which case for a small travel fee we can come to you.
Sometimes in home photography sessions are a more desirable arrangement for families particularly if wanting to include siblings that are under 3 years of age as they are often more settled during the session in their own environment. In home studio sessions can also bring a more personal level to the images knowing that they were taken in your own home. Please let us know if this is an option you would like to explore.
Newborn Photography: Include other family members
The newborn session does not need to be limited to photographing your baby singularly all by themselves. I encourage you to take this opportunity to embrace the love and excitement of your baby's arrival by including family members in photos with them. There is no additional cost associated with adding family members into the session. Mum, Dad, brother, sisters and grandparents are all welcome to make the most of your newborn photography experience.
Pamper session for Mum (Gift with Purchase)
We understand as a new mum that most of our attention is directed towards caring for our family and often we leave little time for ourselves to relax and enjoy feeling special. We would love to give you a little bit of time out while we take the newborn photos to give you a pamper and professional makeup so you feel your best while you are having photos with your baby. Our many years of experience working with families has shown that this is a great time for your partner, mum, dad, your sister or your brother to bond with your baby as they help me by being the extra set of hands during the session. They will feel important and also appreciative of the time you have been given to take some time out. You will be in great hands while our professionally trained makeup artist give you a luxurious treatment in our pamper room.
How my newborn's photography session will run
Newborn Photography Sessions are designed for babies 10 days or less. This is when they will be tiny, curled up little infants, fresh into the world. The fingers and toes, the eyelashes, every little detail, all of these beautiful features will change with each passing day so we are delighted to capture this for you so you may look back at their scale in comparison to your hands. Sessions past 10 days old will run differently to a newborn session and will produce a very different
result as there are some poses we will not be able to achieve unless your little one is sleeping soundly as only a newborn does.
Generally we work in a space that is kept very warm. Our session will take time. Usually we will remove the babies clothing so their little bodies become lost in the fabric of their outfits.
We will take time to settle your baby and you will find that in doing this our photographer won't stand close to you. Often babies can sense their parents, which can make it more difficult to settle. You will be able to watch and be in the room with us at all times.
We often find it useful to play white noise while we are working which is usually the familiar ultrasound heartbeat you will know from your obstetric / midwifery appointments.
The photographic session is usually around one and a half hours long. If you choose to take up our offer for the opportunity of a pamper and professional makeup this will take an extra half hour.Settling bub is the most time consuming part of the session and we may ask for you to give them a couple of unscheduled feeds. Please be prepared. If your baby happens to be bottle­fed we would encourage you to bring along two extra bottles for them. If bub happens to be breast­-fed we have a private space for you to relax and feed them. It is best to arrive at the studio prepared to give them a top up feed and fill their bellies once we have them striped down and moments before we start photographing. This is not to say you need to hold back any feeds before you arrive, we often find the babies are quite open to a top up after you arrive.
We want your newborn session to be relaxed, for you to feel that your baby is in experienced and trustworthy hands and that together we will achieve a great product for you which you will be proud to share with your family and be able to reflect on how amazing this little person you have created is even when they are away from you.
What to bring with you
Please bring with you any items that are important to you, it could be a blanket a grandparent has knitted, a bonnet you wore as a baby yourself, or a special toy that you want to remember them having. All of these things will add to the importance of your session in years to come. If you are a fan of headbands, beanies and hats we have a large selection at the studio, however, you are also welcome to bring your own. If you want your baby photographed without props, hats and headbands then we will work on photographing them with soft natural tones to emphasis their beautiful skin tones. It is your session and we will bring my artistic interpretation to whatever style appeals to your aesthetic. If you have ideas I welcome your input, however, if you would like me to take lead with my artistic expression that is also fine.
Seeing my Newborn's Images for the First Time.
Newborn babies, change very quickly and so often we hear my clients say when they return to view their images "I can't believe how much he/she has changed already, I'm so glad we took the opportunity to have their photos done!
We look forward to seeing you return to the studio the week following your session so as we can introduce you to our designer who is dedicated to working with you to view your images, take your order and follow your job through the post­production and delivery stages. Your Designers is an expert in guiding you through our extensive product range and to help you narrow your selection to what is important to you. Your Designer will be there to answer any questions you have and to ensure your experience with us continues to be an enjoyable experience and results in great decisions.
Displaying your Newborn Images.
It is always a good idea to think about how you would like to display your Newborn's images before you arrive at the studio to make your selection. We will encourage you to consider displaying your images where your little will be exposed to them daily as this comes back to our philosophy of belonging as we are becoming.
Please feel free to take a few snaps on your iphone of spaces you are considering hanging artwork of your family. You may also have a piece of furtniture which is an ideal surface for pieces to art pieces sit on or for albums to be displayed.
We think it is important that children are given the opportunity to touch albums in which they feature which is why we create durable albums that little finger prints can easily be wiped from. We want you to enjoy your images. We also have mini brag albums (one of our most popular products) a pocket sized product often given as gifts for grandparents and also for your own purse.
Delivery of your Newborn images
You will receive your product within 6 weeks of choosing. We take a lot of care producing the best quality possible for you and in so doing this will require time. We encourage you to book well ahead of the time. Our studio is one of the most exclusive and well known in Queensland and we have limited availability. We believe that great customer service is based on relationships and attention to detail and therefore will not process your job like a fast food chain. The time taken to create your amazing artwork will be something you will come to agree is worth it.
If ordering one of our wall collections or an album we will send to you a proof before sending the artwork to print. We want you to be 100% happy with your experience and your product. Please let us know if we can make any amendments to increase your satisfaction.
Email me more information about Newborn Portrait Sessions at Studio 4 Photography: