Professional Maternity Photography in Brisbane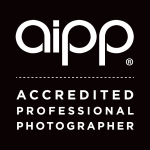 Photography has the power to trigger strong memories and emotions. Your pregnancy will only last for a short time and will be a time you will look back on with great fondness. Entrust the Brisbane professional photography team at Studio 4 Photography with your maternity images to create memories from this precious time in your life. Even if you don't feel particularly glamorous right now, your friends and family will surely be telling you that you are glowing and that they recognize your femininity, your beauty, and the love in your heart. When your children are older they will be fascinated by the photos of their pregnant mummy and the begining of their story. We would be privileged to be your storytellers and provide you with the opportunity to look back and see this for yourself. Maternity photography can be an emotive and intimate experience and our photographers want you to feel a comfortable with your session as possible so we offer the opportunity to be photographed either in studio, at home or any special location around Brisbane.
Book to a tour of our studio and a time to meet your maternity photographer
Brisbane Maternity Photography: Studio Sessions or on location
Being pregnant is one of the most magical experiences of your life and although at the time seems like an eternity, it is a fleeting moment of your life. Having your maternity photos taken in Brisbane is the best way to preserve this special moment in a way that will reflect your experience of this event and how you want it to be remembered. At studio 4 Photography we want to make your maternity photographs as comfortable and unique as you are and offer your maternity session either in our professional photography studio or in a location of your choice. A maternity session can be whatever you want and as intimate as you feel comfortable. We are capable of producing a whole range of images and suggest finding some ideas before your session as a guide to producing images that reflect your maternity experience. Our in studio maternity sessions can produce a clean and classic fine art look with dramatic or soft textured lighting to suit. Depending on your taste you may prefer an in home maternity session or a significantly meaningful location that might be more appropriate to you particularly to include other family members. Whether you choose our studio, the outdoors, your home or a beach our Brisbane maternity photographers can travel out to any location to be with you for your maternity photographs.
Studio 4 Photography Maternity Photography: Individual, couples or the whole family
Your maternity session does not need to be limited to just photographing your belly. Studio 4 Photography encourage our clients to involve everyone in your maternity photographs if that is what you wish. An intimate embrace with your partner as a loving couple to celebrate your first child together. Your partner and children (if you already have children) feel very special by participating in your maternity photos. Shots of them hugging and kissing your belly, and showing their love for you and the new life about to begin is very beautiful and should be celebrated. Participating in a session will help them bond with you and the baby and help them feel included and important.
Occasionally we come across children who are apprehensive about the pregnancy and a maternity shoot is a really lovely way to show that this is a positive time in your life as a family. We encourage you to take this opportunity to embrace the love and excitement of your baby's arrival by including family members in photos with them. There is no additional cost associated with adding family members into the session.
Pamper session for Mum (Gift with Purchase)
We understand being pregnant in your last trimester is exhausting and you may not have time to relax and treat yourself. We would love to give you a little bit of time with a pamper and professional makeup so you feel your best while you are having photos. You will be in great hands while our professionally trained makeup artist give you a luxurious treatment in our pamper room before your maternity session.
Leading up to your maternity session
We would love to meet you in person prior to your session for a quick consultation if you have some time. Please bring along any examples of maternity portraits you would like or please send them across via email. It is best we see these prior to your session so we can plan ahead.
We would love to know your thoughts as to what you would like as a result of your portrait session. Would you like a maternity portrait for your child's baby album, or a personal memento for yourself and/or your partner? Are you after a wall portrait to be displayed in your home (whether it's the living room for public viewing or the bedroom for private viewing)?
We want to create portraits you will love and that will best satisfy your needs and desires. It is also useful to know whether you are comfortable with any nudity or partial nudity and the overall effect you desire from your portraits. Do you want them to be soft and intimate, contemporary or classic? Will you include any family members and/or pets in your portraits, such as your partner or the baby's siblings, grandparents etc?
On the day of your maternity session
Bring along any particular clothing you want to be photographed in. You can include favorite maternity clothes and stretchy, snug­fitting pants and tops. Stretchy fabrics that adhere to the body's curves are a great option, as are dresses belted just under your bust. If you have jeans you can still get your hips and thighs into (unzipped, of course), and pre­pregnancy favorites such as camisoles, bring those along, too. Even a negligee, high heels or a favorite hat may work themselves into a portrait or two.
Scarves, shawls and lengths of soft, fluid fabrics make wonderful wraps for maternity portraits, so if you have those, bring them along. We do have a number of maternity gowns, wraps, bandeaus and other outfits available at the studio, which you are welcome to use also. Each item is always washed and cleaned after every session.
Bring any props you'd like to include in your portraits. This could include baby booties, shawls, toys, tiny outfit, shoes, special signs or a copy of an ultrasound picture. These items may follow through to the newborn session. Many pregnant clients choose to be photographed barefoot, however it is always a good idea to bring a couple of pairs of nice shoes. It really comes down to your own personal style.
For partners, siblings and other participants, we recommend solid and simple clothing. We want everyone to be comfortable. Little boys and girls look cute when they have similar clothing, choice to parents. For little girls, pettis, rompers and tutus are always very cute. We recommend everyone have at least one light and one dark shirt. Light patterns and textures are ok, however we recommend avoiding clothing with large logos. The idea is to create classic simple portraits that will last a lifetime!
A couple of hours before your maternity photo session, please eliminate any clothing that causes lines or indentations on the body.
Speak with the photographer about any birthmarks, stretch marks or tattoos you may have. Do you want those left on final prints or removed? Do you want to be posed so they don't show, if possible, or do you want them to be a tasteful part of your image?
At your maternity session
Once the photo shoot begins, relax. Enjoy the warmth of the lights on your skin. Revel in that beautiful, maternal glow and enjoy the anticipation of becoming a mother. We will take care of the rest.
At the end of your maternity session
Before leaving the studio we would like to arrange your next session with us to photograph your beautiful newborn baby. It is best to photograph them under 10 days old if you can manage it so we recommend scheduling your next session for a Thursday or Friday 1 week after bub is expected to arrive. If bub is a little early or late we can adjust this booking for you.
Email me more information about Newborn Portrait Sessions at Studio 4 Photography: