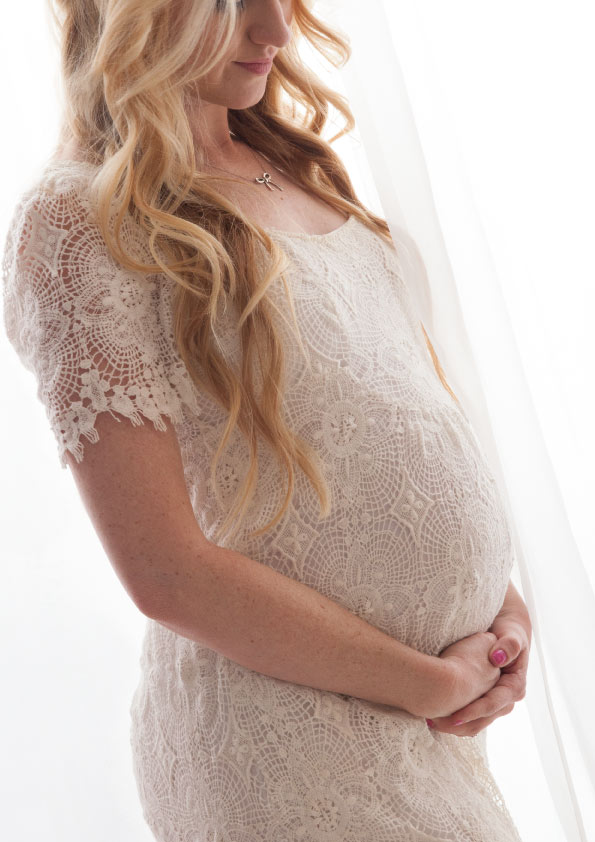 There's no denying pregnancy is a whirlwind of emotions. Despite the excitement over the small bundle of joy about to grace your life, the physical changes we experience during pregnancy can sometimes leave you feeling a little negative over your body image. That's why we want to remind you how hot you still are, but most importantly, how to make yourself believe it!
When you feel good – you look good. The easiest way for you to feel hot for photos, whether you are pregnant or not, is to treat yourself beforehand. Enjoy a fresh new haircut (but one that is also easy to manage before you become a full-time mum) for additional confidence before you walk into the studio.
There are several trained makeup artists on hand at our studio who will ensure you are pampered before your session. We are here to help you and make you feel excited, but also relaxed.
Our make-up artists don't just pamper you with an everyday makeup, we give mums to be a special treatment with airbrush makeup to enhance those beautiful features of yours.
Bring something sexy to wear in your session. There is plenty of privacy in the studio, and Cindy Lee is an experienced boudoir photographer. Even if you don't publicly display these images, surprise your partner or even just keep them to yourself to marvel at just how much of a yummy mummy you are.
Lastly, DO NOT compare yourself to those maternity images of celebrities in magazines- as a photography studio, we know how much work goes into it!
Be you, revel in that beautiful, maternal glow, and know that the process your body is undergoing, how it is changing, is all to deliver beautiful life – and well worth it in the end.